Mark F. Klyczek, FACHE | President and CEO 

Mark relocated to Virginia in 2020 from Upstate New York, where he began his career with the Catholic Health System in Buffalo, NY, starting in their Independent Physician Association (IPA), earned his nursing home administrator license and served as the Administrator of St. Catherine Laboure Health Care Center, in addition to having administrative oversight of an ambulatory surgery center.  Mark then joined Rochester Regional Health from 2010 – 2019 where Mark served as the Administrator of DeMay Living Center, President of Newark Wayne Community Hospital, Vice President of Oncology, Vice President of Long Term Care, and Senior Vice President of Operations.  He is a Fellow of the American College of Healthcare Executives, and earned his Bachelor of Arts degree in Psychology with a certificate in Gerontology from Canisius College, and his Master of Science degree in Health Services Administration from D'Youville College.
Alfred Shrieves |Chief Financial Officer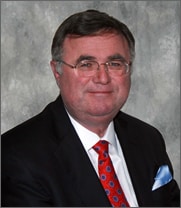 Born and raised on Virginia's Eastern Shore, Mr. Shrieves has been with VHS for 29 years. After a tour of duty in the Air Force he graduated from Christopher Newport College (of the College of William and Mary) in 1973. Mr. Shrieves then began working for Cooper & Lybrand as a Certified Public Accountant. In 1990 he was appointed CFO of Virginia Health Services. Al currently serves as the Chairman of the VHCA Payment for Services Committee. He also previously served as a past president of the Newport News Rotary Club and past Chairman of the Virginia Peninsula Chamber of Commerce. Al was promoted to Executive Vice President of Finance in 2009.
Douglas H. Vaughan, Jr. | Senior Vice President – Operations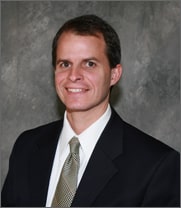 Doug Vaughan has been a part of the Virginia Health Services family for 23 years. A native of Newport News, he received his B.A. in Psychology from Randolph-Macon College. In 1995, Doug received his Long Term Care Administration License from Old Dominion University. Shortly thereafter, he joined the VHS team and began working as Assistant Administrator for Walter Reed Convalescent and Rehabilitation Center. A short year later, Doug was promoted to Administrator of York Convalescent Center. In 1999, he transferred to Administrator of Walter Reed and managed all daily operational aspects of the facility. In 2010, Doug was promoted to Vice President of Operations. Doug is now responsible for overseeing the daily operations of our seven facilities.
Robert E. Walters, Jr. | Vice President of Clinical Affairs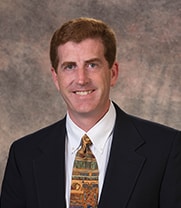 Dr. Walters received his M.D. from Tulane University School of Medicine in New Orleans, LA. He completed his Internal Medicine Residency and Geriatrics Fellowship at Wake Forest University Baptist Medical Center in Winston-Salem, NC. In his capacity as Vice President of Clinical Aff airs, Dr. Walters will oversee an exceptional team of clinicians, continuing to enhance the quality of care provided our residents – in convalescent and rehabilitation care, in our retirement living community and in our two assisted living facilities, The Huntington at The Newport and The Hamilton at York.
Nikki Boldy | Controller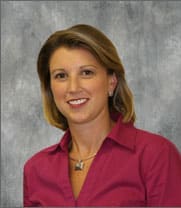 Nikki, a native of Newport News, joined Virginia Health Services in 1996 after graduating from Christopher Newport University with a degree in Accounting. In 2000, she received her license as a Certified Public Accountant and was promoted to Accounting Supervisor for Virginia Health Rehab Agency and Virginia Health Enterprises in 2001. Nikki later became the Accounting Manager for Virginia Health Services. She was promoted in 2009 to her current position as Controller for Virginia Health Services.
David Crosson|Senior Vice President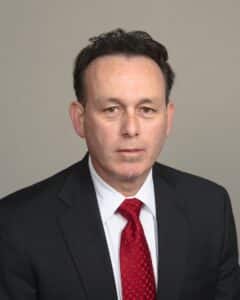 Born and raised in Philadelphia, Pennsylvania.  David has a Bachelor's of Science degree in Exercise Science and a Master's of Science degree in Physical Therapy from Old Dominion University.  He began his career as a Physical Therapist in 1992.  He was promoted to an Administrator / Director of a National Rehab provider in 1996.  David Joined VHS in 1999 as the Executive Director of rehab services.  In 2016 he was promoted to Senior Vice President where he continues to have operational oversight of its rehab, homecare and hospice divisions.
Rebecca Boyd | Director of Nursing Operations – Peninsula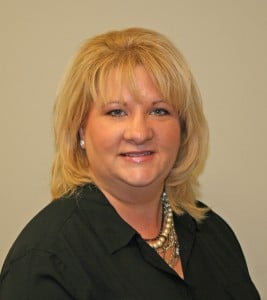 Rebecca began her career with VHS in 1992 after graduating from Riverside School of Practical Nursing. A native of Newport News, she continued to pursue nursing education and received her degree in nursing from The University of the State of New York in 1997.After a brief time in acute care setting, she returned to VHS in 1999 as the Director of Nursing at The Newport. She continued working as a Director of Nursing at two other facilities including York Convalescent and Rehabilitation Center until she moved into the Director of Quality Assurance role for VHS in 2013. She has recently been promoted as the Director of Nursing Operations for the Peninsula facilities.